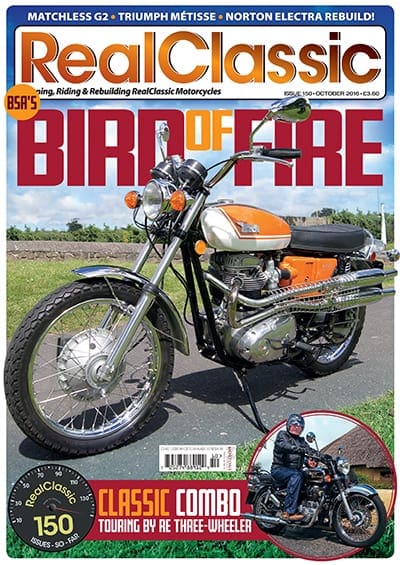 If you'd like to sample an issue of the monthly RealClassic magazine, but don't want to splash out on a whole year's subscription, then here's a splendid solution. Thanks to the wizardry of modern technology you can now try a digital issue FOR FREE. Crikey. What next? Giving a copy of RealClassic away with a box of cornflakes*, maybe?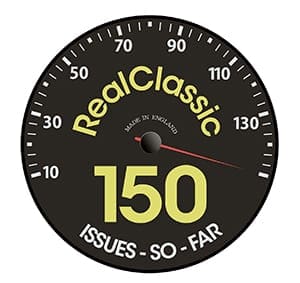 You might feel it's time for a change, time to try something a bit different. Maybe you've been reading one particular old motorcycle magazine for years, decades even, but it doesn't quite cater for your particular interest in classic bikes any more.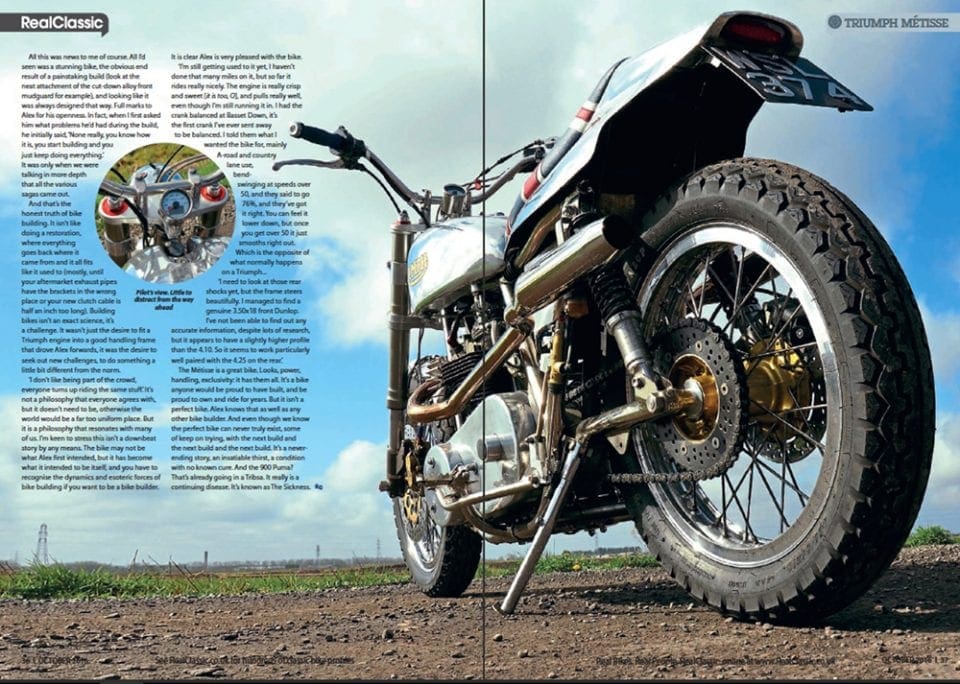 You've browsed the newsagent's shelf, searching for an alternative – but you won't find RealClassic on sale in UK shops. The magazine is sent directly to subscribers each month, which makes it far less expensive than most monthly publications. But that can make it a bit tricky for you to find your first copy…
Here's our solution: a special offer so you can download the 150th issue of RealClassic, free, gratis and for nothing. An easy way for you to try it and see if you like it!
[optinlocker]CLICK HERE TO GET YOUR FREE ISSUE[/optinlocker]
You'll need to give us your email address, but that's all. We don't need your credit card info or anything like that – but we do hope that's you'll enjoy your sample issue and decide to take out a subscription in future.
RealClassic Reading
Still not decided? OK, let's try tempting you with what's on offer inside the free magazine:
BSA B25SS REBUILD, BSA A65 FIREBIRD SCRAMBLER, BRACKLEY FESTIVAL OF MOTORING, LAKELAND MOTOR MUSEUM, MATCHLESS G2, NORTON KNEELER,NORTON MODEL 7, ROYAL ENFIELD CLASSIC COMBO, TRIUMPH MÉTISSE, VELOCETTE VENOM CLUBMAN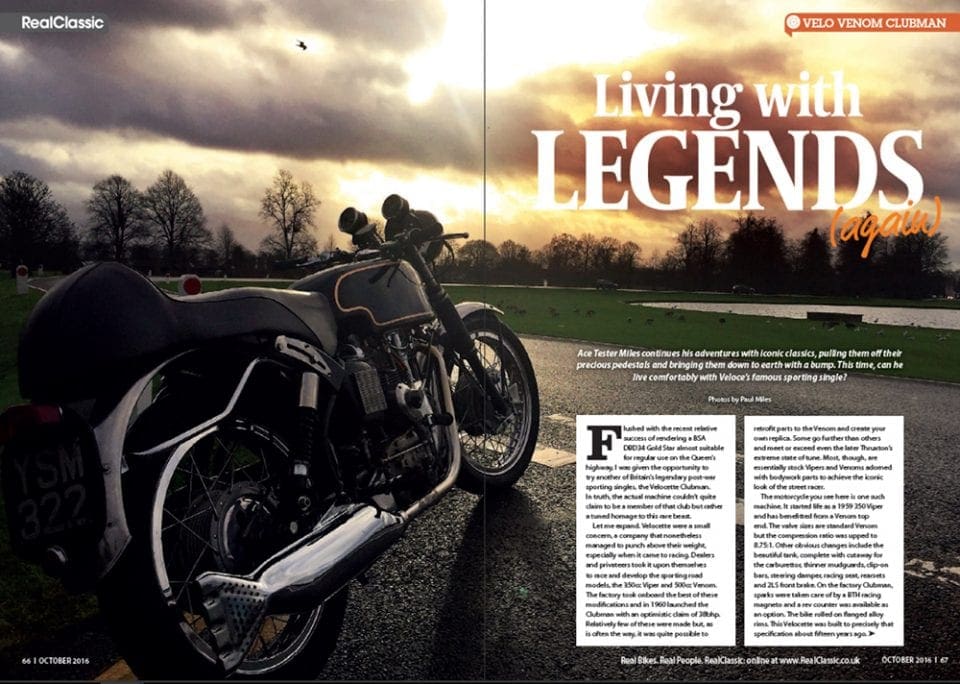 Last Chance!
[optinlocker]CLICK HERE TO GET YOUR FREE ISSUE[/optinlocker]
Don't Do Digital?
We're working on a way for traditional paper magazine readers to be able to try a sample issue, too. While we sort that out, come find the RealClassic Roadshow at the Bristol or Stafford Shows. We always have stacks of older issues available, so you can browse the magazines, crumple the covers, inspect the pictures and chat to the RC Crew. We may even offer you a HobNob, if you buy a couple of back issues!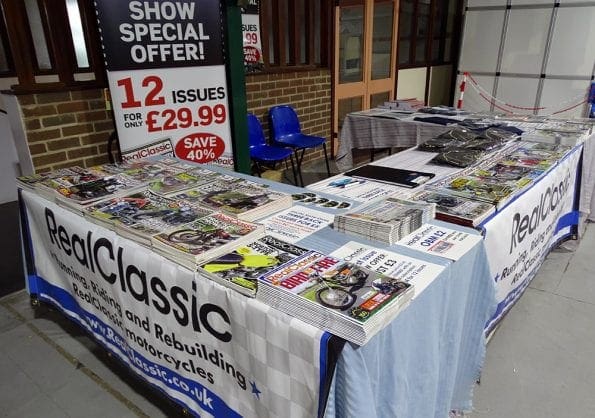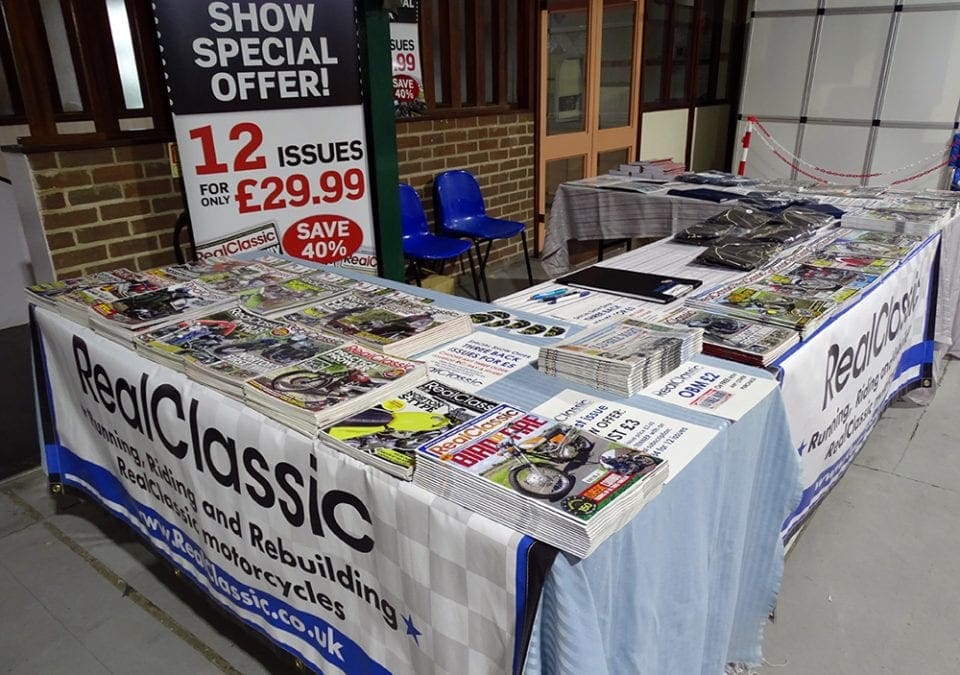 *actually, maybe we should try giving away box of breakfast cereal with every RC subscription. Healthy granola and old bikes: what a winning combination! Why has no one considered this before?
---
Advert

Enjoy more RealClassic reading in the monthly magazine. Click here to subscribe.
---